Saturday 30rd March 2024 will be another great day for cycling! A day before the pros you can ride your own Tour of Flanders. Suffering on the steep climbs and cobbled sections, enjoying the picturesque, meandering roads through the Flemish countryside and being propelled by that typical, unparalleled atmosphere of "We Ride Flanders".
The longest distance (257 km) will start from Antwerp and finish in Oudenaarde. All other distances start and finish in Oudenaarde.
Aftermovie We Ride Flanders 2023
Discover here soon our new We Ride Flanders 2024 collection. You can pre-order here, that way you can be sure your size is available. You can also visit our merchandise booth on site and ensure you have a nice We Ride Flanders outfit!
Please note: pre-ordered items will not be shipped under any circumstances. These can only be picked up on site on March 29 or March 30 at the merchandise booth in Oudenaarde.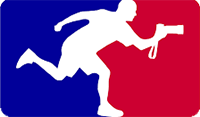 Sportograf.com is the official photo service of We Ride Flanders. With their years of experience as a photographer, but also as an athlete, they always provide the perfect action photos to portray your top performance.
Wat is het Continental Cycling Team?
Ook dit jaar krijgen een aantal duo's de kans om lid te worden van de Continental Cycling Teams.
De cycling teams worden begeleid onder onze ervaren teammanager Bert De Backer.
Neem deel en steun de strijd tegen diabetes
Diabetes Liga
Onze missie is om mens en maatschappij te inspireren dat iedereen met of zonder beperkingen in staat is tot grote prestaties, zolang je maar uitgaat van je mogelijkheden in plaats van je beperkingen.
Diabetes dreigt een wereldwijde epidemie te worden. Tegen 2030 heeft 1 op de 10 mensen diabetes. Dat zijn meer dan 1 miljoen mensen. Schrikwekkende cijfers. Bij type 2 diabetes, de meest voorkomende vorm, zijn ongezond eten en te weinig bewegen de grote boosdoeners.
Daarom willen wij diabetes onder de aandacht brengen en aantonen dat sportieve prestaties perfect haalbaar zijn voor mensen met diabetes, type 1 of type 2, mits uiteraard de nodige medisch begeleiding. Daarnaast vestigen wij de aandacht op de preventieve kracht van beweging bij mensen die een verhoogd risico hebben op type 2 diabetes. Beweging is immers een essentiële pijler in zowel de behandeling als de preventie van diabetes.
Steun de strijd tegen diabetes en stort 5 euro extra bij je inschrijving!
THE ESSENTIAL GUIDE FOR CYCLING IN FLANDERS

Why not stay around a bit longer? Suffer like a proper Flandrien on Flanders' famous bergs & cobbles. Discover impressive routes, cool events, challenging bucket lists and tips to plan your stay! Pay a visit to Flanders' famous historic cities and quench your thirst with our famous beers.
Discover Flanders like a real Flandrien!
Centrum Ronde van Vlaanderen
Have a rewarding drink in our Peloton Café, relive the heroism of the Ronde and share the experience with fellow cyclists. Finish your Tour of Flanders in the Centrum Ronde van Vlaanderen. The cycling hub for the Ronde, near the finish in Oudenaarde.
Website And you can start your experience by following us on Instagram & Facebook.